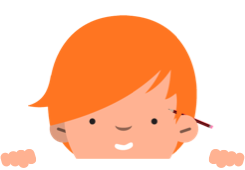 ATO EDUCATION
About Tax, Super + You
What is Tax, Super + You?
Tax, Super + You brings you high-quality teacher-developed resources to use in secondary schools and at home. All our resources are free, easy to use and aligned with the Australian Curriculum and other syllabuses around Australia, covering the Humanities and Social Sciences learning area, Mathematics, English and Health and Physical Education.
Why Tax, Super + You?
As kids prepare to go out into the world, a solid understanding of Australia's financial system is critical. Tax, Super + You provides teachers, parents and students with practical, real-world resources to help teens understand the ins and outs of tax, superannuation (super) and managing their finances. By learning about the value of the tax and super systems and what their role in them is, Tax, Super + You will help students to survive and thrive, both now and into the future.
Features of Tax, Super + You
Tax, Super + You has hundreds of fun, animated and interactive resources such as videos, engaging digital interactives, calculators and quizzes designed to appeal to students. It also includes tools such as templates and advice to support high-quality teaching. Our teaching resources help with lesson planning and include a range of different learning activities to engage secondary students anywhere in Australia.

Key features of Tax, Super + You include:
A number of curriculum-aligned activities complete with resources and suggested activity sequences to support you to prepare and deliver learning.
A Work Ready Course that supports students to understand the value of the tax and super systems and how to successfully navigate them from the day they begin work or start a business.
A Learning Management System that allows you to manage and monitor student learning.
Hundreds of resources that can be used as stand-alone activities or incorporated into your teaching and learning programs.
Links to relevant articles and competitions.

Using Tax, Super + You
Tax, Super + You is free, but you need to register to view the full suite of resources. To learn more about registering, setting up or joining a class, go to our help centre.
See also: